In 2013, on opposite ends of Charlotte County, two food-loving, service-minded teams began making their culinary dreams a reality.
Who Knew We'd Meet?!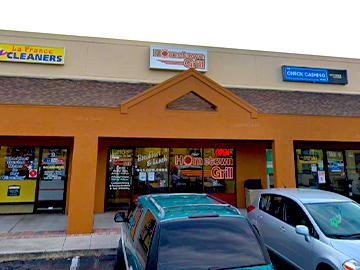 With a lot of passion, spirit and phenomenally good food, each grew their business and word spread quickly around town, putting both on the 'do not miss' list for local diners!
Stephanie Lawrence along with her business partner, Gayle Fetherlin and their dedicated crew quickly became known for their fresh, abundant breakfast and lunch fare while the folks from The Ravenous Rhino food truck (aka October Catering) were tearing up the scene with fun, creative street food!
Year after year, the accolades rolled in for both, not only for their regular menus but for their catering as well.
Like a Mid-Season Finale...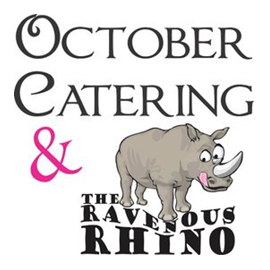 The Ravenous Rhino folks decided it was time to 'retire' in 2018, the food truck life was crazy-demanding and between it and catering, just a little too hectic.
In June of that year, the truck was sold. Yet, the phone kept ringing! The demand for catering was still very much there.
Truth be told, they really missed cooking for the town that showed them so much love. So, after a few conversations with Hometown, things got interesting...
Perfect Partners!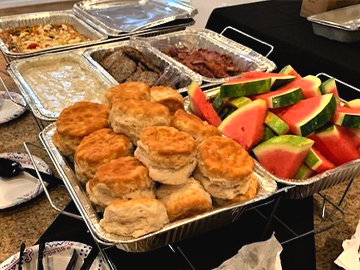 Hometown Grill's brick and mortar location was an ideal base of operations. The catering business there was already flourishing but had room for expansion.
So with the Rhino team's extensive expertise in budget-friendly catering and expansive menu options, a partnership was born, bringing together some of the friendliest folks and finest food in all of Southwest Florida!
With the common goal of providing delicious food for events all over the area, we think it's a win-win for everyone!